Programs
Cosmetology
(Daytime/Evening)
1,500 clock hours of training covering hair, nails, skincare, and makeup. Day classes require 35 hours of weekly attendance. Night classes require 25 hours of weekly attendance.
Day Class start Date 2021
February 1st March 8th
April 12th June 21st
August 30th November 8th
December 13th
Night Class Start Date 2021
February 22nd
April 12th June 1st
July 19th September 7th
October 25th
December 13th
Manicuring
(Daytime only)
600 clock hours of training covering natural and artificial nails. Classes require 35 hours of weekly attendance.
Class Start Date 2021
January 18th March 22nd
May 24th July 26th
September 27th November 29th
Instructor
(Flexible schedules offered)
500 clock hours of training, must be a licensed cosmetologist.
Class Start Date 2021
Certified Lash Stylist
Become a Certified Lash Stylist while attending Protege Academy Enroll Now! Treat yourself, expand your beauty and make your lashes fuller while eliminating the need for eyelash make-up.
Protege Academy Students are trained using the Bella Lash Certification Course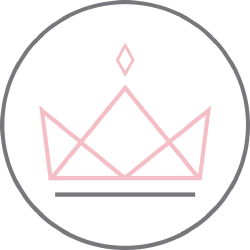 Bella Lash provides the highest quality and most innovative eyelash extension products for a better price. We believe that making the extension process more efficient means that extensions can be done faster and for less money, drawing even more consumers to the market. We are committed to making each Bella Lash customer loyal to the brand by providing a memorable experience through great prices, great products, and great Education.
Admissions Requirments
High school completion - Diploma, Transcripts, G.E.D.
Picture I.D.
Letter of intent - written by yourself stating reasons for wanting to attend the cosmetology program and plans once you become licensed.
Letter of recommendation - written by someone with who you have a professional relationship with. Make sure the individual includes their contact information on the letter.
* (Applicants for the Student Instructor Program must provide a copy of their current Cosmetology license.)